Satellite TV is more than a luxurious item but a necessity. Old caravans looked very simple just to be suitable for camping purposes. However, modern vans had a little upgrade that would help in finding signals even in remote areas to watch your favorite series. It became more like a safe space as caravans are made of complete establishments, such as a toilet, and shower, and you can even cook in it.
The need of buying a caravan depends on how much time you spend outdoors. For instance, if you use a caravan not too often, it would be better to assemble a tent and enjoy camping. Owning a caravan is most suitable for real wanderers who spend half of their lives on a trip. That being said, installing a satellite TV is really a must to ease boredom during travels.
How to Install a Satellite TV?
The installation process is not that difficult but hiring an expert to do so could finish the task immediately. First, find a satellite TV system fit for your caravan which can be hard for beginners. Ask experts about the important features to consider to get the right device.
Begin the installation by looking for a spot where to position the external dish and cable connection. It is not necessary to drill a hole in the caravan, however, ensure to locate the system near the TV for easy access.
Some caravans are built with a stereo unit capable of holding a satellite TV receiver. It enables caravan owners to watch TV in full volume, both in or out of the vehicle. If this is the case, you will need a stool to reach the top of the caravan and plug in the cable.
After the installation, register the receiver with VAST which will provide a range of TV signals accessible even in remote areas. This is funded by the Australian Government and also promised the travelers six months of temporary access to any digital signals. It is renewable to enjoy more TV signals in the future.
Next, set up the dish in the right place with the help of an app. The location must not contain any obstructions, like tall trees and other objects that could interfere with signals. Another thing to consider is the weather if you want a strong satellite signal. The truth is that bad weather can slow down TV signals.
Choose a battery that will last longer. For instance, the receiver would better function with 12-volt power or higher. A battery is essential to keep the device working at its optimal performance.
Overall, a satellite TV is easy to assemble and highly versatile in meeting the needs of every traveler in terms of entertainment.
Advantages of Installing a Satellite TV in Caravans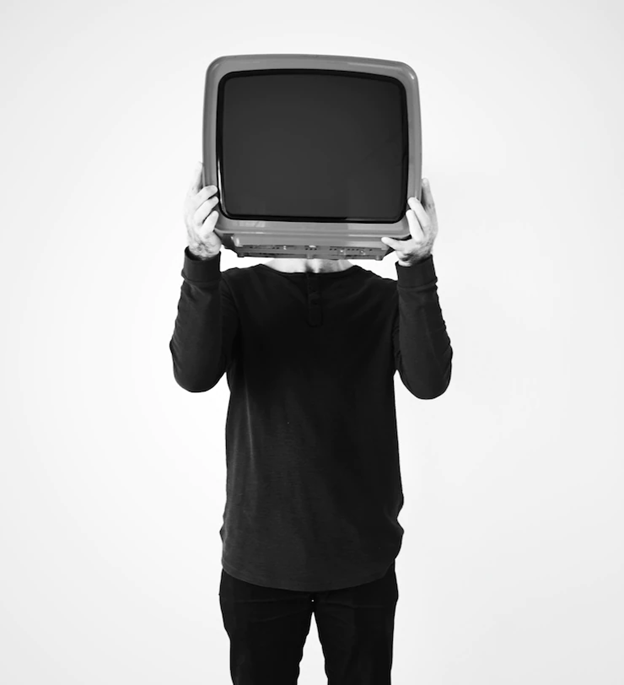 A satellite TV is a must-have for most caravan owners. The installation process could be complicated for first-timers but can be mastered over time. It has a lot of benefits to offer, including:
Cost-Efficient
Some units of satellite TVs can be expensive as they offer more advanced features. Beginners could pick cheaper devices that guarantee a good performance. The overall cost will depend on your specific requirements by which desiring better features demand a greater cost. Thus, preparing a budget for a satellite TV is crucial to enhance your camping trip.
For Entertainment
Going camping would be more fun if you chose to install a satellite TV in your caravan. It is an excellent investment for entertainment that every traveler should have. It helps to take away the boredom if you choose to stay a little longer out of the woods. Finding TV signals is not that difficult with the device as long as it is installed properly.
For Updates
A TV signal is also vital when you are away from home to get some important news. It gives travelers a real connection to what is happening around them while spending time relaxing in remote areas. This also makes them aware of the weather which is essential for travel, especially for caravan camping. Losing a signal while outdoors can put lives in extreme danger which can be prevented with good satellite TV.
Easy to Install
Assembling a satellite TV might look different than fixing the antenna of your TV at home. However, the process is straightforward with only a few accessories needed, such as the satellite dish, receiver, and cables. You can tap an expert if it is your first time to speed up the installation process.
High Compatibility
Caravans come in different models but there is a wide range of satellite TVs to choose from. This is to find the right device for your needs and also budget. Always remember that getting the wrong type of satellite TV might ruin your caravan trip so better ask experts which one best suits your caravan.
Final Thoughts
Looking for the best satellite TV will boost your caravan trip greatly. It permits watching your favorite shows inside or outside the vehicle, wherever gives the calmest ambiance. It is never a waste of money to invest in quality satellite TV because of its possible benefits for entertainment and other global updates. Satellite TVs are also compatible with plenty of RV models. Plus, they are easy to install and very portable that you can bring the device anywhere. Contact experts to assist you to buy an rv satellite dish for your needs.