Mentioning "Oktoberfest" to each person you know won't surprise them at all. It is a popular beer festival and most people are familiar with it. This is an excellent event for light to heavy drinkers who also love to party and meet new friends. However, there is more that you should learn about Oktoberfest to make your experience a lot more memorable.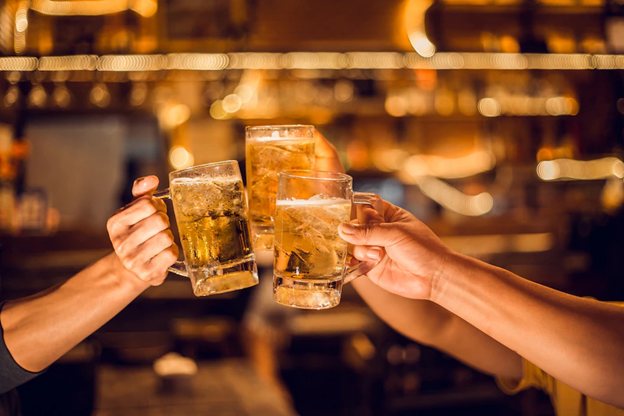 Oktoberfest' History
Oktoberfest was first held in 1810 around 200 years ago to celebrate the marriage of Prince Ludwig and Princess Therese in Munich. It was a grand event that turned out to be a festival in the following years. The surprising fact is that Oktoberfest did not commence as a beer festival but just an event in honor of the said royalties.
Locals named the event "Weisn". It comes from where the festival originated and that is in Theresienwiese.  This is the homeland of Princess Therese and it started with a horse race rather than a beer festival.
Date of Celebration
People are wondering why it is named "Oktoberfest" while the event is held during the last days of September. The first year of the festival occurred on October 12, 1810, just the day of the royal wedding.
Yet, the organizers decided to move the date of the celebration to September the next year and up until now. The main reason is the weather, which is warmer at the end of September. This is to let visitors enjoy every activity outdoors.
Kids are Welcome Here
Although the main theme of Oktoberfest is beer drinking, there is a secluded place where you can bring kids with you. It offers a lot of exciting rides that are safe for adults and kids. The amusement rides can cater to hundreds of visitors and are secured by the authorities.
Ceremony Traditions
Munich is governed by a Mayor and it plays a vital role to begin the event. There will be no drinking without the Mayor's signal, including a gun salute and a statement "O'zapft is!". This means a toss for the first mug of beer with Bavaria's Minister-President. So then, visitors can begin drinking beers and enjoy many more activities.
Renting a Tent
Drinking beer is better in a tent with either a small or huge space, depending on your choice. There are more numbers of small tents in the area perfect to accommodate families and friends. Each tent has to offer a wide variety of beers and other liquors which anyone could enjoy.
Renting a tent requires booking a spot earlier than the event itself. It gets jam-packed in a short period due to the event's rage worldwide.
The tents are open until midnight, which means you can still drink around the area as the outdoor parties are nonstop. Indeed, the party is not over yet even if the tents are closed.
A Celebrity Prohibited
Germans had high respect for wearing traditional clothes during the festival. Well, Paris Hilton, a celebrity failed to comply with it. Hilton had worn a golden Bavarian Dirndl not for festivity's sake but for promoting a canned wine. The celebrity is then banned from attending Oktoberfest for that reason.
Delicious Foods Around
Foods are everywhere in Munich during Oktoberfest. They are local delicacies and widely available without the worry of running out of choices. Just explore different tents so as not to miss out on food that you might like.
 Beer Drinking
Beers in Munich contain over 6% of alcohol and are stronger than any other liquors. These are served in one liter per purchase at $12 in a mug. Visitors consumed almost eight million liters of beer each year which is possible knowing it is served in one liter per individual.
Perfect For Wine Lovers
There is a single tent at the festival that offers delicious wine. So, if you are not a heavy drinker, there is a good place for you too. A roasted ox is perfect to pair with a glass of wine.
Buy Vomit-Proof Sneakers
Somebody might puke all around the place because of too much drinking. Adidas, a German shoe brand, has developed a special pair of shoes that are vomit-proof. It is crucial to wear such footwear to avoid getting messed up as you walk around the tents. They could be pricier than regular shoes but are so valuable in times of parties.
Festival's Population
Though the festival has been canceled about 26 times due to the pandemic and other factors, people are still hoping to come to Munich and experience the beer festival. Each year, the crowd went over six million coming from all over the world. This is the reason why booking a flight months before the festival is necessary. The number is still increasing as the organizers continue to improve the activities during the event.
Famous Scientist as an Electrician
In 1896, as Oktoberfest resumed, Einstein was among the electricians who assembled the beer tents. This is an amazing fact that until now everyone remembers.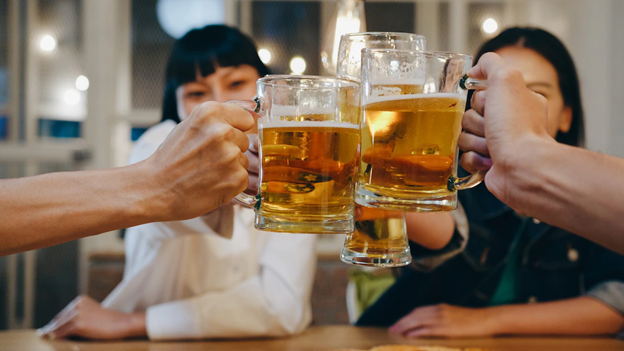 Final Thoughts
Indeed, Oktoberfest is one of the most awaited events in Germany. The above facts are happening in real-time in Munich as the festival commences. Choosing a reliable tour guide, like Thirsty Swagman, is important to enjoy the festival. It can be hard looking for a nice hotel for accommodation but with the help of the tour guide, it would be less hassle. Your itinerary will include going to the famous spots in Munich, like the museums and palaces, and beer drinking.